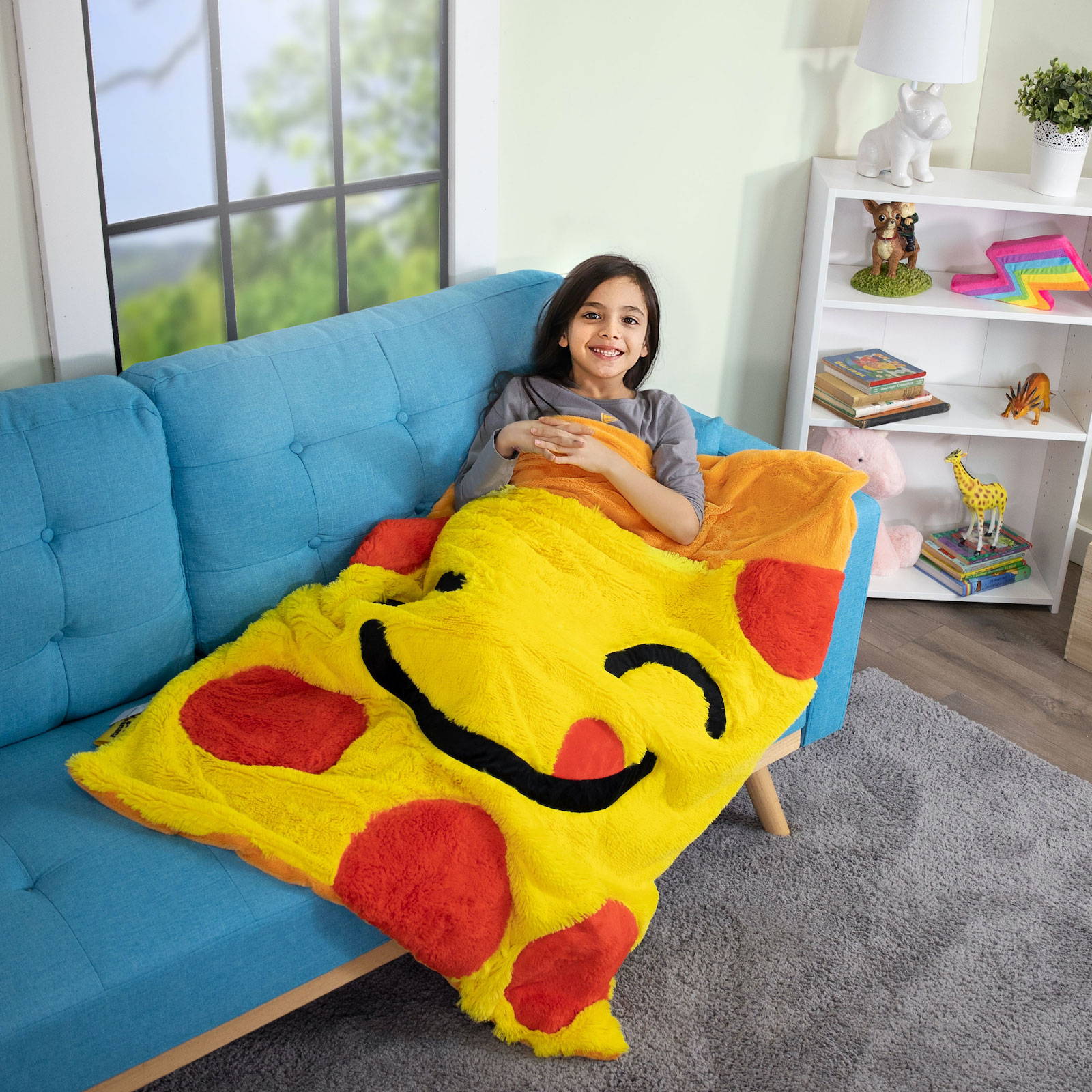 When favorite plush toy meets comfortable kid's blanket
MEET THE SNUGGLY BLANKET COLLECTION
---
WHAT IS A SNUGGLY BLANKET?
Snuggly Blankets combine the soft, cloud-like touch of a favorite stuffed animal with made-for-kids designs. Their inviting, sensory-friendly feel and luxurious softness create the perfect amount of warmth for curling up on the couch for some creative time, making an epic pillow fort, or tackling an overdue nap.
---
---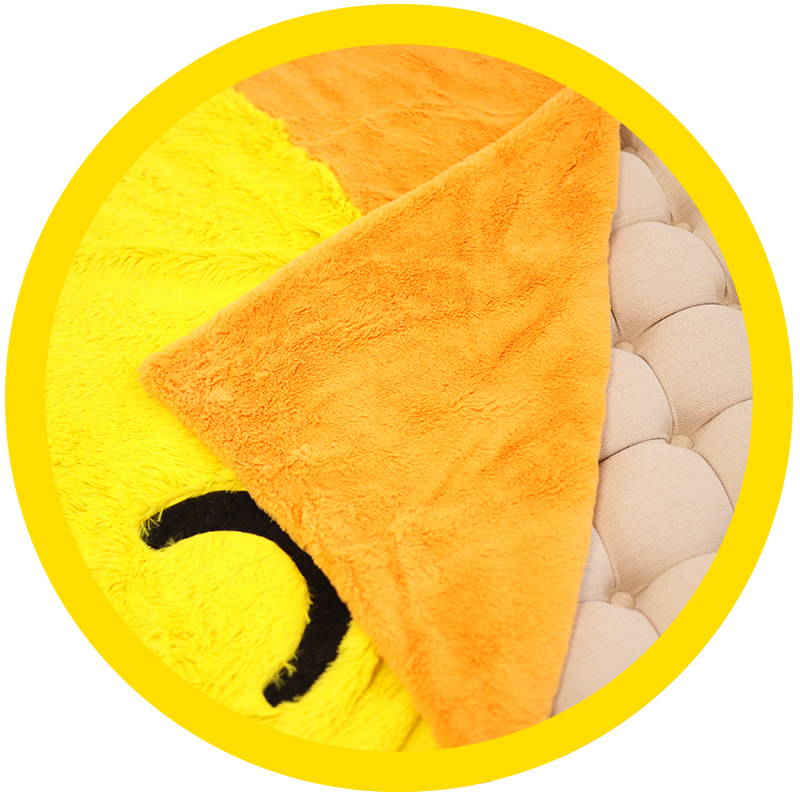 Snuggly Blankets are not your average throw—they're uber soft, and liven up any room with their colorful character. If your child had to choose between a drab gray blanket and a furry pepperoni pizza with a smile, the choice is obvious.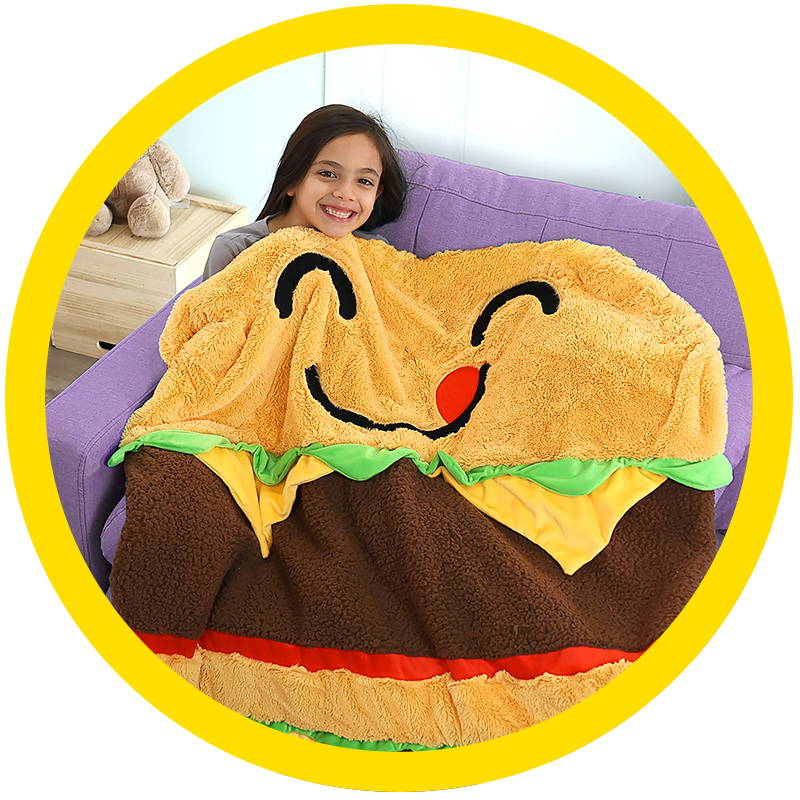 If comfort is king, Snuggly Blankets are next in line to the throne. Each is 50 x 40 inches for take-anywhere comfort that offers great coverage and warmth for ages 3 and up.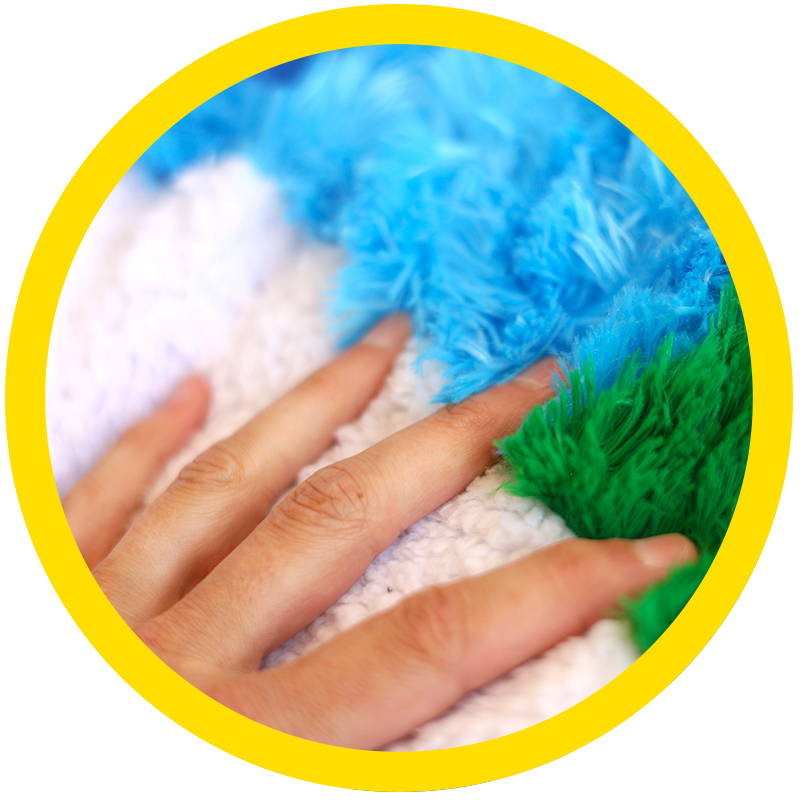 Snuggly Blankets offer premium quality with their impossibly soft plush, and robust stitching. Some styles even feature sherpa accents for a thoughtfully stylish touch only Good Banana could offer.
It's a Snuggly Blanket that feels like a plush toy

Just the right amount of warmth to get comfy

Cloud-like to the touch for an awesome snuggle with a satisfying texture
Perfect for relaxing, reading, gaming, streaming, and snuggling with family

Sized just right for kids: approx 52 inches long and 40 inches across

Packaging contents: one Snuggly Blanket

🇺🇸 In-stock items ship within 1 business day from our USA warehouse
---
---
Each Snuggly Blanket features a giant-sized smile and bright, bold artwork that is fun and imaginative. They're the finishing touch to a great rec room, living room, or personal space.
---
---
Snuggly Blankets beg to be touched. They feel just like your favorite childhood stuffed animal. When you need to bust a chill or nestle into your comfiest pose, they feel. Just. Right.
---
---
From pillow forts to the latest console games, Snuggly Blankets are always down for some imagination time. Each is made with quality materials to keep you company long after the adventure ends.
---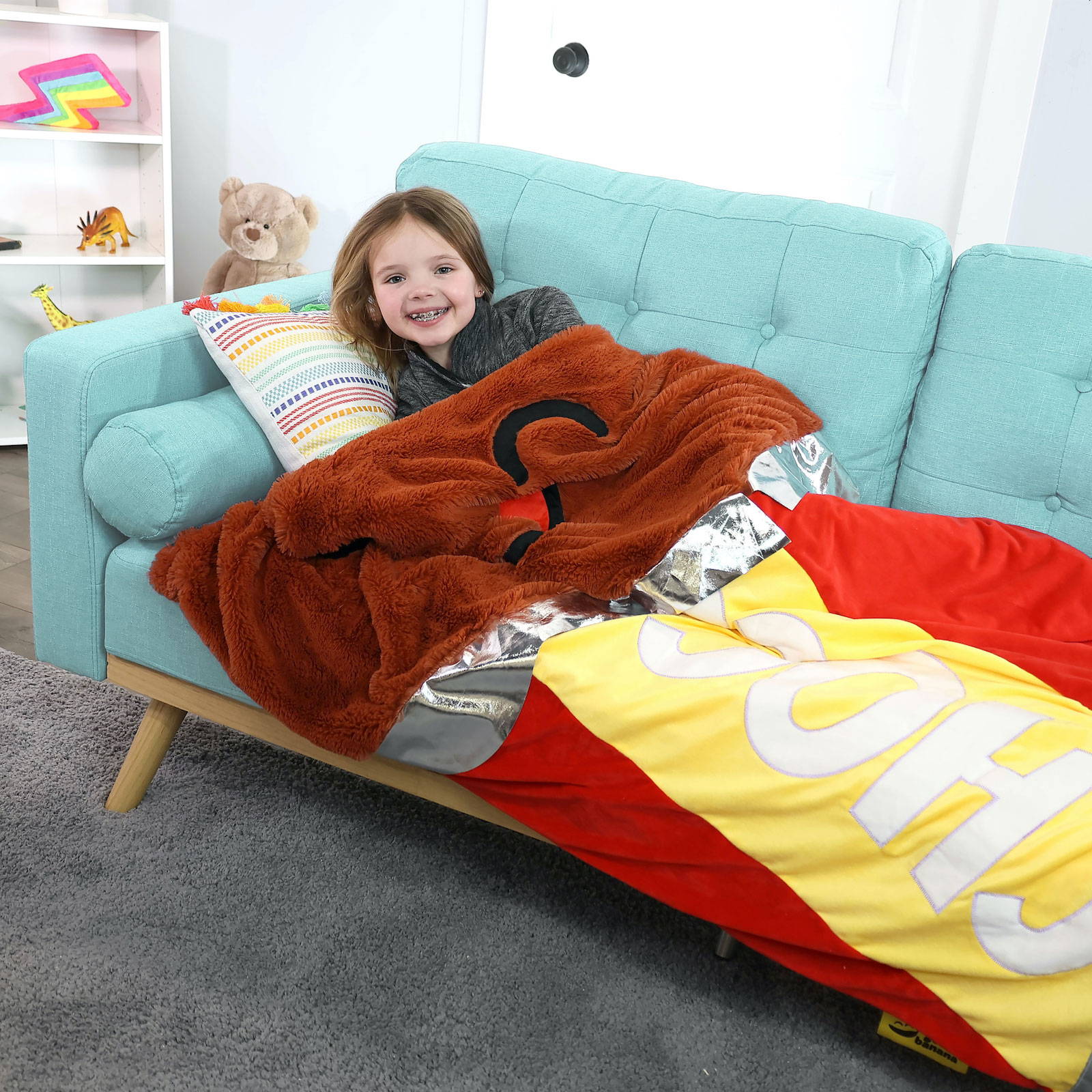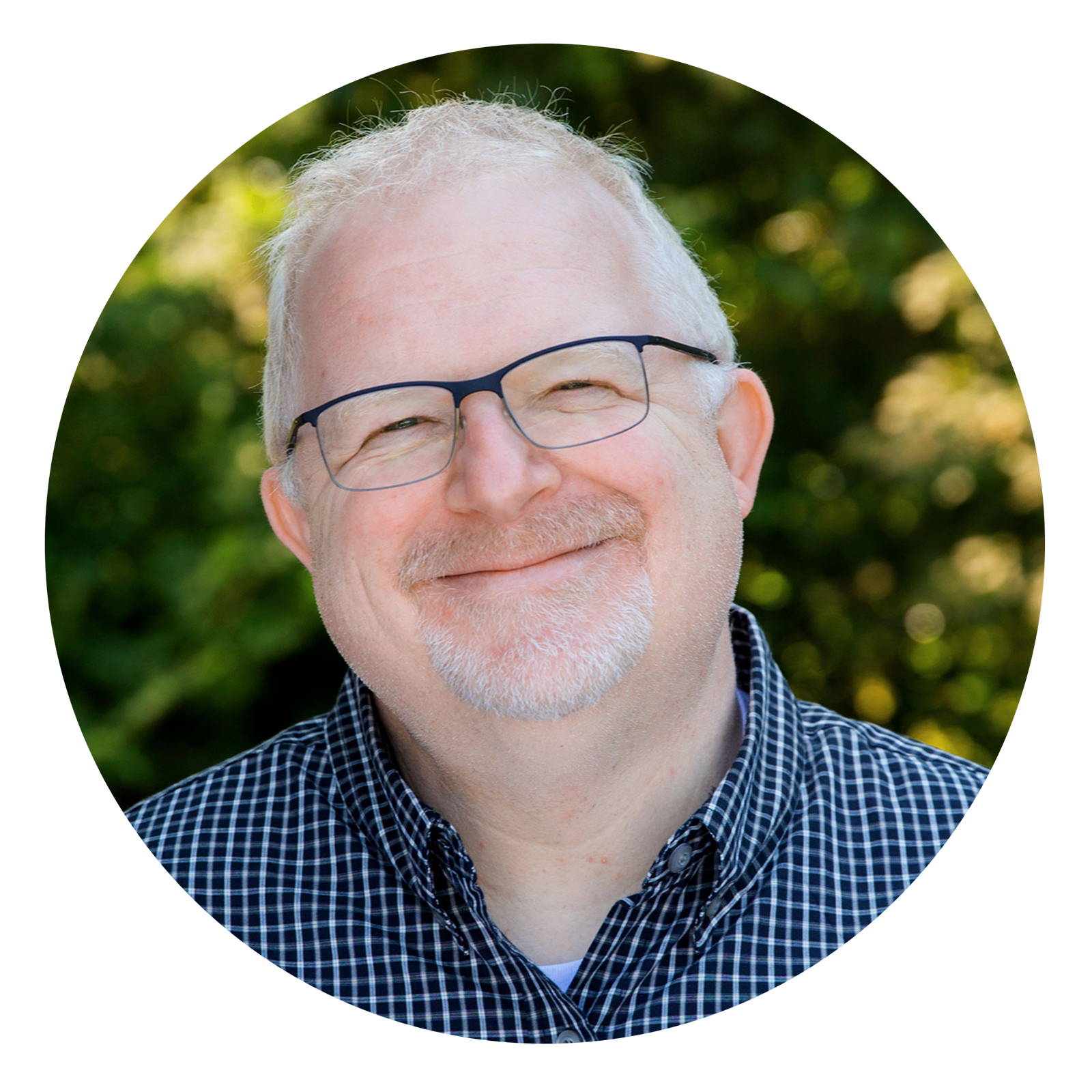 "Getting into your favorite spot on the couch is way more fun when you're cloaked in a ginormous chocolate bar or slice of pizza!"

- Steve Wampold, Founder of Good Banana